The
New
Media
Art
Studio and
Undergraduate Student Government
present:


2/28

Welcome to our self-portrait art show at the New Media Art Studio! We are thrilled to have you here with us to celebrate the creativity and talent within our community.

Each artwork is a self-portrait created using digital tools and techniques with a wide range of styles and approaches. They represent a personal and creative expression of identity and inner world.

A huge thank you to all of the artists who submitted their works to this open call. Your creativity and talent have made this show possible, and we are honored to showcase your work.
Thank you for joining us today, and we hope you enjoy the exhibition!





500mg, 2023
Milton gordon

A summary of how I've been.




Heritage, 2022
Molonie Rishilakram

It was to embrace my culture.
my mind wanders ... just a bit, 2022
Olivia Pan

Often when left to my own devices, my mind tends to wander. It can start with an instance of a movie, and then my brain pieces together other references which match that specific instance from another source. Then, the process repeats itself which snowballs into a bunch of random references as reflected in the video.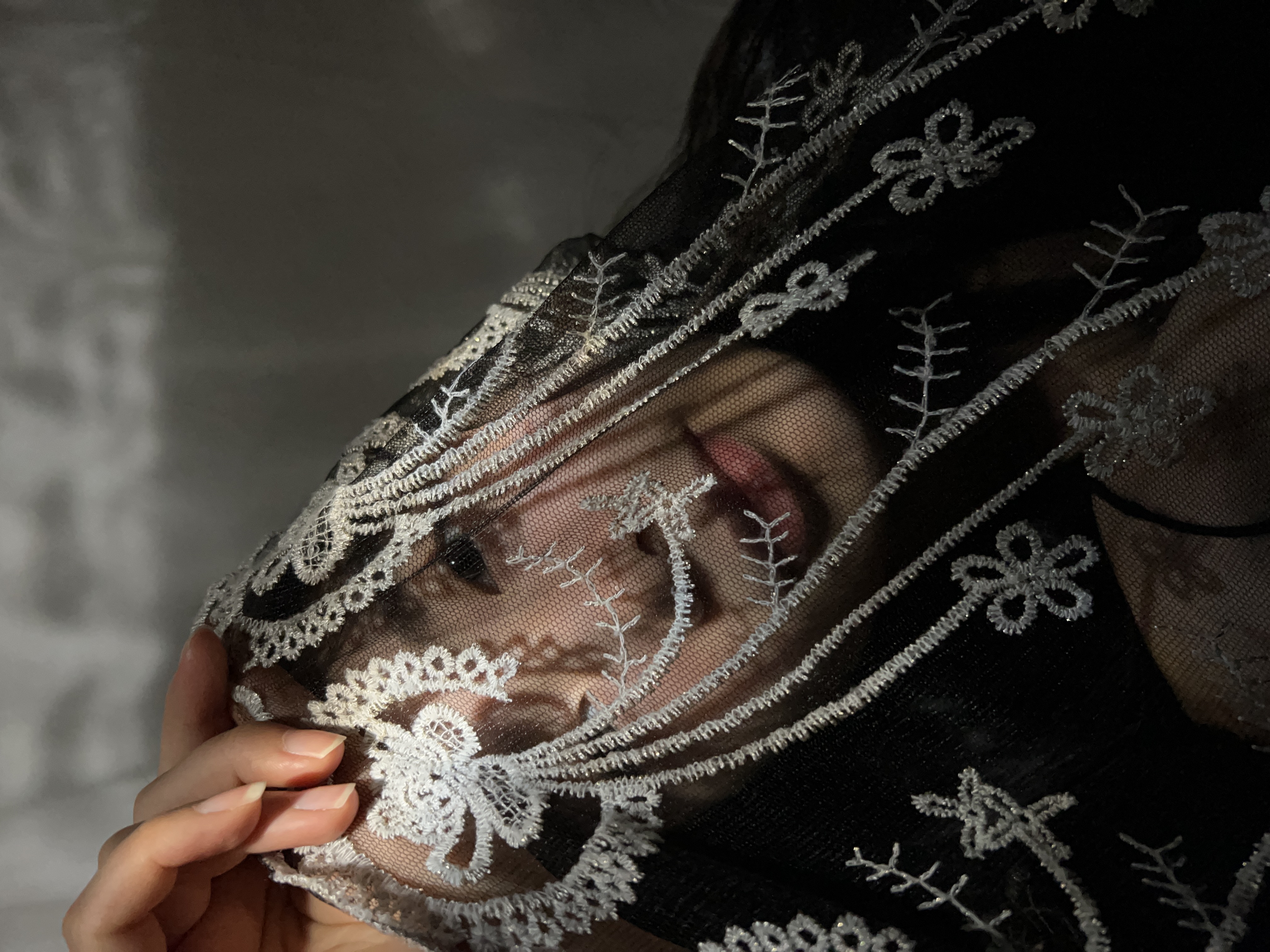 See, 2022
Jessica Lian

A portrait image of me.
Rosebud, 2022
Justin Yanqui

Red is the color of passion and I sought to capture it in a period of loss.
Melting, 2021
Tiffany Thiem

A girl pulling at her face, trying to distort and change herself into someone else.
GP4L, 2023
L. HUANG
distortion, 2022
Allison Lai

What meaning does reality hold when one finds themself lost within the digital, fabricated world? Which is real? Or rather, a better question is, which do we prefer living in?
reflection, 2020
Mansi Sajan
Ishq, 2023
Tulsi Sewdass

This piece reflects the identity of a person who longs for their home. It's a traditional vision of myself and the romanticization of my culture that's unique beyond compare. Painting this helped me conceptualize who I am as a person if I were to write it on paper I would not be able to phrase it with as much fluidity. However, it is the deep deep desire to love myself with an intense belonging.
Nyew Yowk Mona, 2023
Mary Abdelmassih

Digital paint on a photograph superimposed upon a self portrait of oil paint on canvas
An Outerworldy Me, 2023
Janelle Mendoza

I used one of the selfies I took as a reference and tried to draw it in my currently evolving art style which is I consider messy, carefree, and rebellious. I wanted to play around with a blue and green color palette to make a type of trippy alien vibe. I had fun switching between the two colors but also adding in some black and gray. I also added the scribbles because I like the messy effect they add to my drawings and I feel as though it adds some dimension in addition to the shadings. I try embrace being different and unique and I feel that this drawing is also different and unique.

You're Looking At Me Like I'm See-Through, 2023
Khairun Nisa

That flash of extreme uncomfortableness in your eyes that lingers for a while even after you put on a blank expression when you feeling seriously anxious when with someone and it seems like they are looking right through you.